Join us for Sunday worship service on February 17th at 10:15am



Welcome!  Today we remember how God has blessed and helped us in the past, and we have faith he will continue to do so in the future. May you be strengthened by the gospel, challenged by the present realities and renewed in the hope that is ours in our Lord Jesus Christ. Following this service, please join us for food and fellowship in Fellowship Hall.
 It is with great excitement that we welcome Rev. Barbara Gorksy to Elk Grove Presbyterian Church!    We are blessed to have such a faithful and gifted Pastor!

This week's  message by Rev. Barbara Gorsky:     "Creating God's Kingdom"
Lectionary Readings for Sunday February 17, 2018
Jer. 17:5-10                Psalm 1
1 Cor. 15:12-20         Luke 6:17-26
Sunday School in session during worship!!!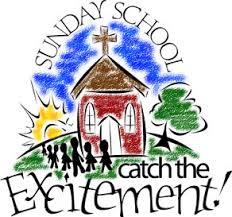 Thank you for visiting the website for the Elk Grove Presbyterian Church!  Hopefully this site will give you enough information and interest to join us in worship on Sunday!
Our community of faith has been sharing the Gospel of Christ for fifty years and we are just as excited about the Good News now as when the church was first formed!
We are a small congregation of about 75 members of all ages.  Our worship services are traditional with periodic (and sometimes humorous) surprises along the way.  We are small enough to truly care about one another and enjoy the blessings of new people coming our way.  We are large enough to enjoy a diversity of beliefs and challenge ourselves to be open and grow from one another.
If as you make your way through this website, you have a sense that God is calling you to visit us, please know you will be welcomed as a beloved child of God.
https://www.facebook.com/elkgrovepresbyterianchurch/
Elk Grove Presbyterian Church has a Facebook Page.  Please "Like" our page & invite others to join.  If your committee has events, news, photos to share, feel free to send them to the page.
For those seeking God's blessing, comfort and love, all are welcome. Our church is an open church. We consider diversity to be God's gift and blessing. Believe GOD LOVES YOU and so we invite you to join us in becoming part of one very special family……..
The Family of Elk Grove Presbyterian Church!